Person's bankruptcy risk score is a number that indicates how likely an individual is to file for bankruptcy in the future.  It is similar to credit score, which is also used to assess the responsibility of a particular borrower and the liability they pose when lending to them.  However, bankruptcy risk score is much less commonly known than credit score.  Unlike with credit scores, there are few resources available that allow a consumer to discover the value of their bankruptcy risk score, or to learn about ways they can improve it.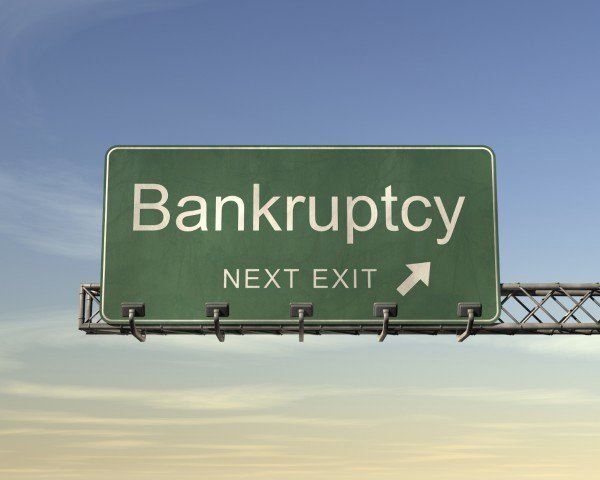 Until about 20 years ago, there was no clear information available to consumers to even indicate that the concept of a bankruptcy risk score existed.  Today, credit reporting agencies will provide consumers with a report including their credit score on request; certain agencies are required to do so once per year in the United States.  However, no similar affordance is made for bankruptcy risk score.  Even though a low bankruptcy risk score can be used as justification for denial of a lending application, the lending organization is only required to indicate that the reason was a low bankruptcy risk score, not what the low score actually was.
MAKING THE BIG BUCKS SELLING TRADELINES?
Some private organizations do offer reports on bankruptcy risk that include scores similar to bankruptcy risk score.  Generally, these reports are based on account data, but these services are more often seen geared towards businesses looking to predict their customers' risk of bankruptcy than the consumers themselves.  An example is Experian, one of the primary credit monitoring agencies, which offers this type of bankruptcy prediction service to businesses; the service provides a score from 1 to 1400 that indicates the likelihood of bankruptcy on an account within the next two years.
The ambiguity of bankruptcy risk score from a consumer perspective is exacerbated by the fact that unlike with credit scoring, there is no known standardized index of bankruptcy scoring.  In the United States, credit scoring is maintained by three primary credit reporting agencies, each of which provides a standardized scoring index; one or more of these indexes is referenced when a credit decision including a credit score is made.  Bankruptcy risk score has no standardized public index of measurement, meaning consumers are only able to get general information about their bankruptcy risk from a single source, rather than being able to compare their findings on a standardized scale.
Works Cited
"Bankruptcy PLUS – Predict Potential Bankruptcy." Experian. Experian Information Solutions, Inc., n.d. Web. 10 Feb. 2016. <https://www.experian.com/consumer-information/predict-potential-bankruptcy.html>.
Simon, Jeremy M. "Are You a Bankruptcy Risk? Enigmatic Score May Tell Lenders." CreditCardscom News. N.p., n.d. Web. 10 Feb. 2016. <https://www.creditcards.com/credit-card-news/bankruptcy-risk-score-1270.php>.
Yuille, Brigitte. "Do You Know Your Bankruptcy Risk Score?" Bankrate. N.p., n.d. Web. 10 Feb. 2016. <https://www.bankrate.com/finance/debt/do-you-know-your-bankruptcy-risk-score–1.aspx>.
About The Author:
Gene Kaur has over a decade of experience in the upper management positions at several well known financial institutions and now shares his wealth of knowledge and experience to help others break free of their financial problems.