During the pandemic, we saw a major plunge in interest rates. The American economy has suffered through one of the strangest times in history. While low-interest interest rates are great for those looking to make big purchases or investments, they can have a pretty negative impact on the overall economy if they come around too fast. 
Is Now The Best Time To Lock In Low-Interest Rates
There are a couple of reasons why interest rates fluctuate:
Decisions made by the Federal Reserve System

Demands made by investors, which depend on the US Treasury Notes and Bonds

Decisions made by banks
The banking industry plays a crucial role. Interest rates fluctuate quite often through the banks, which is why it can be difficult to find the right time to get a loan for a home, car, or other big purchase.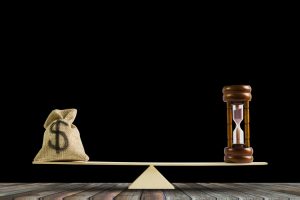 We believe that it is best to lock your interest rate whenever you apply for a loan. A loan usually takes anywhere from 14-90 days to get approved. If you opt-in to lock your interest rate, you get to keep it locked for 30-60 days.
Why Lock-In Interest Rates? 
Calculating and Choosing the Best Interest Rate
Rates are changing every day. They may even change in a few hours, increasing or decreasing. If you request a lock in period, you have the ability to lock your interest rate for 30-60 days, though the actual time limit depends on the lender you are receiving the loan through. 
It's massively beneficial if you lock it in, and the interest rate rises, as you won't have to agree to a higher rate when the loan is approved.
Float-Down Option
In the case that the interest rate goes down, you may have the ability to use a one-time float-down option. This popular feature allows borrowers to lock in a new, lower interest rate. 
Paying a smaller fee for a lock-in period could potentially save you thousands of dollars throughout the lifetime of your loan. 
Lock-Ins Are in Favor of Borrowers
There is no question that car loans or home mortgages can burn holes in your pocket. While a hasty decision made by the FED cannot change that fact, having a locked-in interest rate gives you peace of mind that you'll have financial security in case things do blow way out of proportion.
It typically costs anywhere from 0.25% to 0.50% to get a lock-in feature on your loan. While it might seem a bit expensive depending on the cost of your loan, the benefit of setting yourself up to pay less over time could end up saving you way more than that.
Of course, one of the best ways to lock-in lower interest rates is with good credit. If you're looking to potentially improve your credit, our best recommendation is tradelines. Make sure to get in contact with us here at Boost Credit 101 if you have any questions regarding tradelines and what they could do for you.